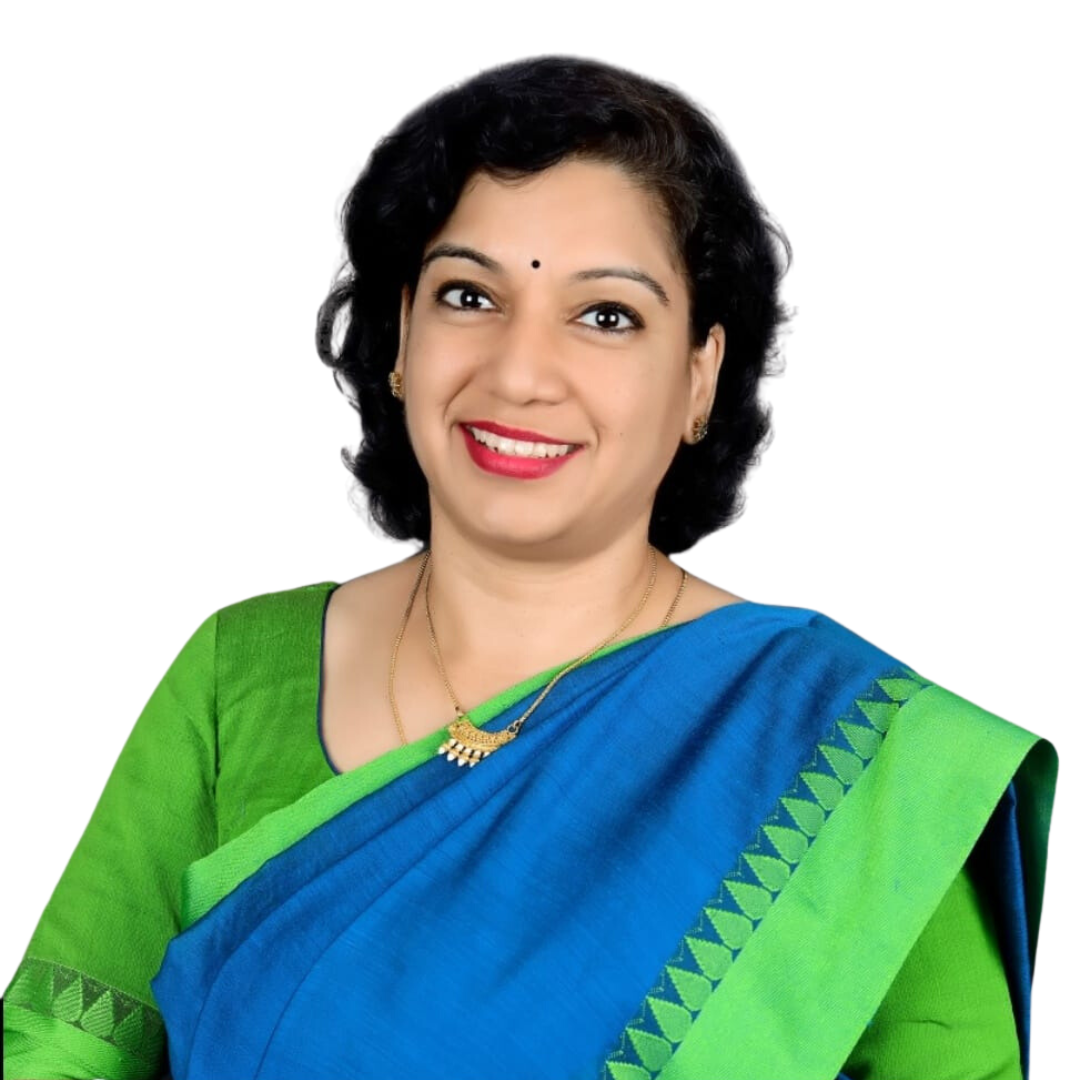 Dr. Aruna Muralidhar
Senior Consultant Obstetrician and Gynaecologist, Cloudnine Hospital and Shree Clinic
Dr.Aruna is a women's health activist and popular speaker on the topic of women's health.  She is the promoter of sustainable menstruation and has special interest in Maternal medicine, Obstetric critical care, Patient Safety, Adolescent health and Menopause care and Medical Education.
She is also the Director of Public Image, Rotary E-Club of Bangalore Dt.3191, has won Karnataka Women Achievers Award for Medical Excellence 2023, Rising Star (Times of India), Inspiring Gynaecologist of South India (ET), Star Rotarian of the year 2018.
She loves writing and is the author of NINE MONTHS- A Journey of a lifetime, Author of Growing Up Right, Avid writer and contributor to magazines, newspapers, blogs.
She is also a Runner, Carnatic classical musician, Poetess, Author, Artist, and a Gardening buff.
Friday 13th october
Closing the Menopause Knowledge Gap: Empowering Women in Their 40s and Beyond
A highly engaging session that will examine Healthcare Disparities, Symptom Management, Psychological Well-being, Quality of Life, Cultural and Societal Factors, Lack of Awareness, and some path breaking solutions and innovations by international innovators.
Panelist
Ann Garnier, Founder & CEO, Lisa Health, USA
Mridula Pore, Co-Founder and Co-CEO, Peppy Health, UK
Dr.K. Umadevi, Gynaecologist & Obstetrician, Joint Secretary, Bangalore Menopause Society
Dr. Aruna Muralidhar, Senior OBGYN, Cloud Nine
Session Moderated By:
Swathi Kulkarni, Co-Founder & CEO, Elda Health