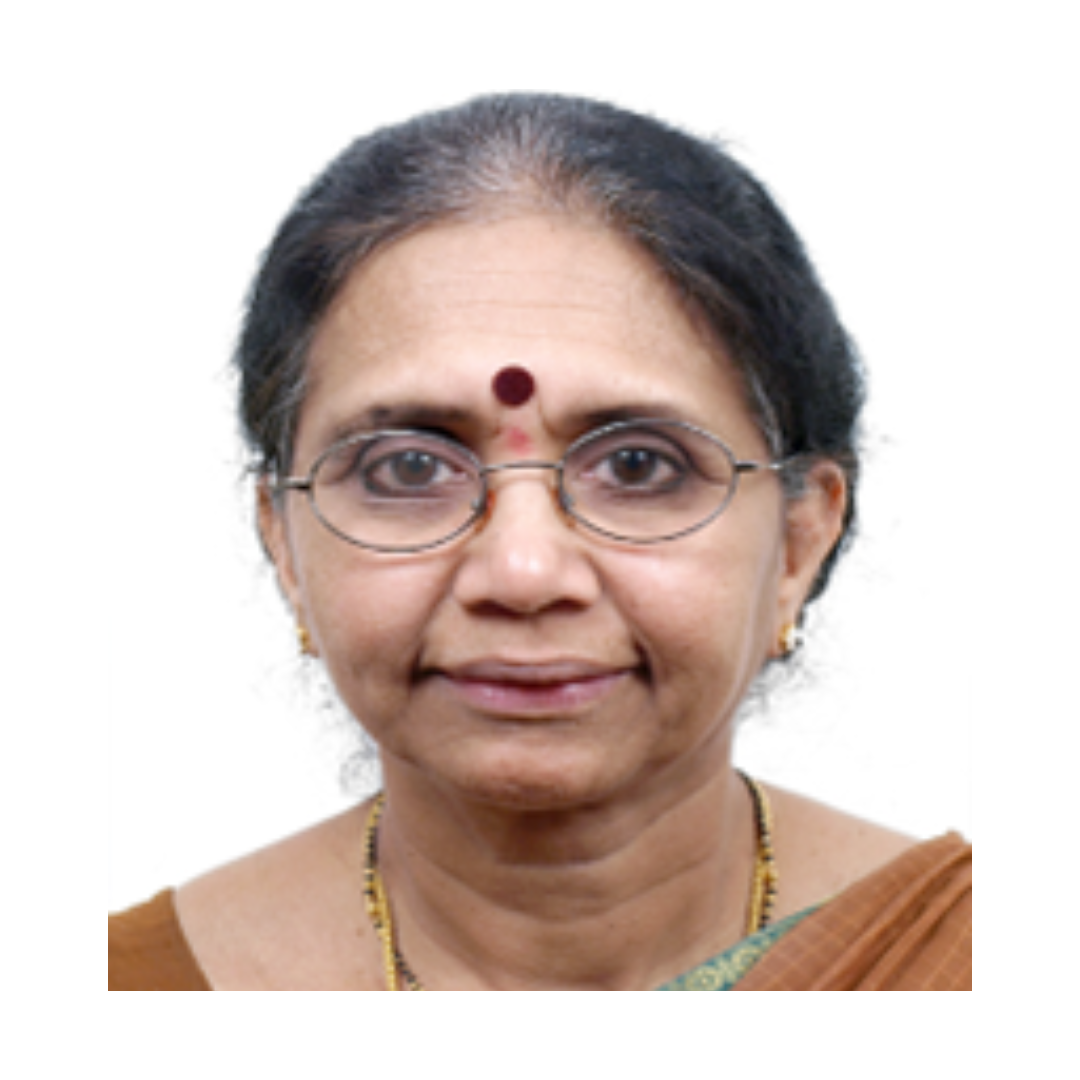 Dr Uma Devi Karunakaran
Joint Secretary, Bengaluru Menopause Society & Professor and HOD OBGYN, Santosh Hospital, Bengaluru
Dr. Uma Devi Karunakaran is a senior Consultant & Obstetrician Gynecologist with over 4 decades of experience. She is currently the Joint Secretary at the Bengaluru Menopause Society and Professor and HOD OBGYN at Santosh Hospital Bengaluru.
A teacher for 43 yrs, Examiner MD DGO DNB MRCOG, she is a visiting professor at the Ramaiah Medical college since 2012 and is an external member on the Board of Studies, Ramaiah University RUAS 2022.
She  enjoys sharing her knowledge and experiences and has contributed to over 30 national and international publications, authored  chapters in Postgraduate textbook and Protocol book for govt doctors, undertaken training of 170 Govt Doctors under IPPVIII and was an External member/inspector at DNB, RGUHS.
She has many prestigious accolades and achievements to her name, WHO Fellow Gyneconcology( UK), St Barts London, RCOG Overseas Award –Infertility ( Queens Hospital), Edmund Leorde Chalk Memorial Prize (MD), Sir AL Mudaliar Prize (MD) Madras University, Gold Medal in OBGYN MBBS, First in DGO-Madurai University, First in MD-Madras University, First in DGO- Madurai University, Merit certificates- community medicine ( first) Physiology (second).
Friday 13th october
Closing the Menopause Knowledge Gap: Empowering Women in Their 40s and Beyond
A highly engaging session that will examine Healthcare Disparities, Symptom Management, Psychological Well-being, Quality of Life, Cultural and Societal Factors, Lack of Awareness, and some path breaking solutions and innovations by international innovators.
Panelist
Ann Garnier, Founder & CEO, Lisa Health, USA
Mridula Pore, Co-Founder and Co-CEO, Peppy Health, UK
Dr.K. Umadevi, Gynaecologist & Obstetrician, Joint Secretary, Bangalore Menopause Society
Dr. Aruna Muralidhar, Senior OBGYN, Cloud Nine
Session Moderated By:
Swathi Kulkarni, Co-Founder & CEO, Elda Health