Empowering Women With FemTech
Excerpts from an interview featured in Biospectrum Magazine – March 2023
Unwell Women – Misdiagnosis and Myth in a Man-Made World – a book by scholar Elinor Cleghorn – is an exposé of how women's health has been largely misunderstood ever since antiquity, ie., dating back to the times of Hippocrates. The author Elinor leghorn took to writing this book when she was diagnosed with an autoimmune disease. Cleghorn, in her book, lays out the vicious circle of women's health. Well, with many centuries passing by, she finds that nothing much has changed even in this 21st century. Streaks of development in women's health have, however, happened in the last five decades. Wellness for women has been taken into consideration or at least prioritising/ awareness about women's health has slowly crept in, but those developments are far from resolving at scale. Let's examine how technology is helping in bringing about a positive change.
Fortunately, times are changing; mentalities are changing. Women, themselves, are breaking the glass ceiling, pushing boundaries, and innovating for the sake of womanhood. Also, there has been a growing acceptance of women's health issues and a reduction in the stigma associated with discussing them. This has led to more open conversations and an increased demand for products that cater to women's health needs. The rise in the femtech market can be attributed to a combination of increased awareness, technological advancements, investment, and a growing demand for women's healthcare solutions.
In the last 6-7 years, women have become aware of the benefits of tracking and monitoring their health as technology has advanced to enable more accurate and personalised health solutions. The femtech market has seen a surge in growth and investment in the past few years, with the global femtech market projected to reach from $18 billion in 2019 to $6o billion by 2027.
Femtech has also gained greater recognition in the healthcare industry, with the World Health Organisation (WHO) and other organisations recognising the importance of addressing women's unique health needs. As a result, there has been a growing focus on developing and promoting femtech solutions to improve women's health outcomes and overall well-being.
With the increasing prevalence of smartphones and wearable technology, it has become easier to track and monitor various health metrics, such as menstrual cycles and fertility, leading to the development of new femtech products. The main types of femtech are devices, software, services, and others. Devices refer to a wide range of tools and products that are used for women's health improvement, consisting of wearable devices, treatment devices, and others. Software is used in female technological products for women's wellness and women's healthcare. Services include medical services that are used in women's healthcare. which are therapy services used in wellness and healthcare. The end-users of femtech include direct-to-consumers (D2C), hospitals, fertility clinics, surgical centres, and diagnostic centres for applications in reproductive health, pregnancy and nursing care, pelvic and uterine healthcare, general healthcare and wellness, and others.
Indian women show increased interest in femtech
In India, femtech is still a relatively new industry, but it is rapidly gaining popularity and attracting investment. According to a report by the Federation of Indian Chambers of Commerce & Industries (FICCI), the Indian femtech market is expected to grow to $4 billion by 2024, with a CAGR of 12.9 percent. The report highlighted that there has been a significant increase in the number of femtech startups in India, with many of them focused on addressing women's health issues such as menstrual health, fertility, maternal health, sexual wellness, and mental health.
Several Indian femtech startups have gained traction and have attracted significant funding. For instance, companies such as Bengaluru-based Plackal, whose app 'Maya' that helps women track their menstrual cycle and ovulation, has raised over $10 million in funding, while BabyChakra, an online platform that connects parents with pediatricians and other child care services, has raised over $17 million.
Jaya Rebello, Managing Director, Collab Function, Founder of India's first and only dedicated platform (www.gwhic.com), which puts the spotlight on 'women's health through innovation and femtech', says, "Currently, we are noticing that the most successful femtech companies are built by founders who stepped up to fill a gap based on their personal experience. Startups like Niramai and Newmi are built by founders who witnessed someone close to them suffering, which motivated them to start building a service. Another major motivation for Indian women founders in femtech is their understanding of how women's health has systematically suffered and the negative impact it has had on women."
Jaya Rebello says that the vision of serving women better is leading to femtech innovations and services.
"In the future, we expect to see a higher number of younger Indian women entering the femtech startup space and new solutions and services being developed for smaller cities and rural markets. These entrepreneurs will not only widen the scope of femtech, but will also bring its benefits to the masses. We also foresee that these women entrepreneurs will make the best use of resources available e.g., today, India has over 100 credible, active, and very accessible entrepreneur incubators, offered by government, academic institutions, corporate, and global leadership, and business networks."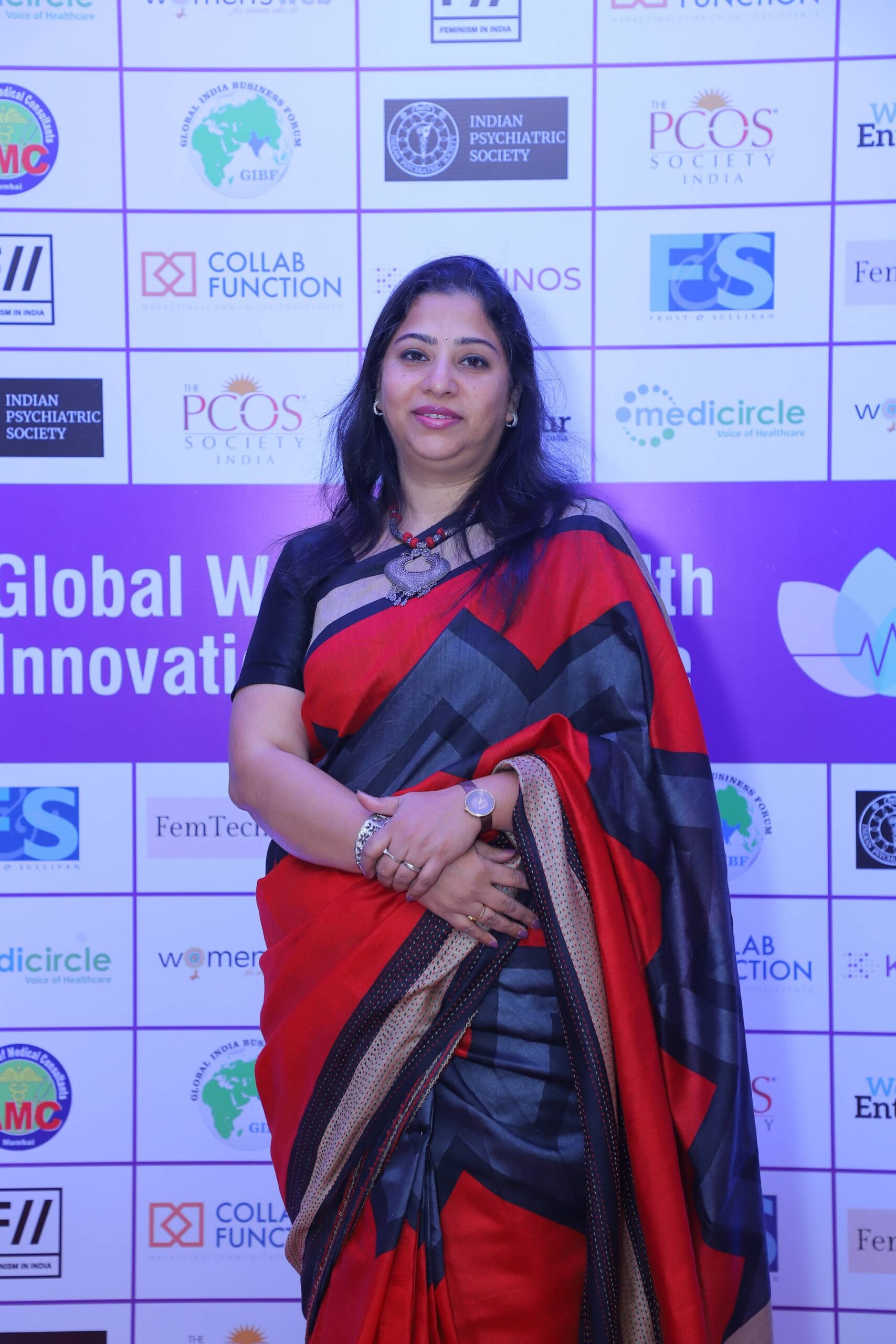 This feature is published in the BioSpectrum Magazine, March 2023 issue. The complete article featuring comments from other notable femtech founders is available on the biospectrum online edition https://biospectrumindia.com/features/98/22710/empowering-women-with-femtech.html